BANK OF AFRICA's management comprises of highly skilled and experienced personnel as shown below: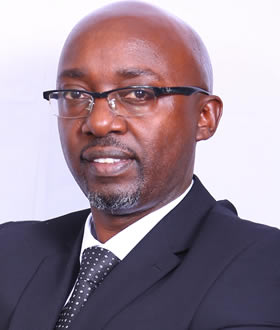 Ronald Marambii
Managing Director
Ronald was appointed as Managing Director, BANK OF AFRICA - KENYA in November 2015. During his tenure at Bank of Africa Group, he has served as Managing Director, Bank of Africa Uganda; Deputy Managing Director, Bank of Africa Ghana; Head of Operations as well as Head of Credit at Bank of Africa Kenya Ltd. Ronald has over 21 years of progressive experience in banking with notable achievements in Strategy implementation, Change Management, Portfolio Management, Credit Analysis and Financial Management. Ronald is a Certified Public Accountant of Kenya as well as a member of the Association of Chartered Institute of Bankers.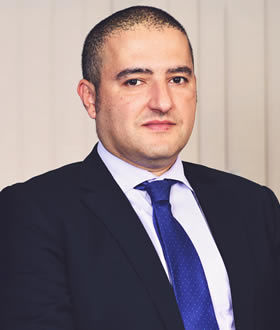 Abdelhafyd Bekaoui
General Manager, Credit
Abdelhafyd joined BOA K in April 2015 as GM Credit and Control. Previously, he worked for BMCE BANK OF AFRICA in various positions and most recently as the Head of Credit at one of the biggest provinces in Morocco with 120 branches and 5 Business Centers. Prior to BMCE Bank, he worked for the Ministry of Finance in Morocco as a Finance Auditor. He holds an MBA from BBA from AL AKHAWAYN UNIVERSITY in Morocco.
Zakary Muchai
General Manager, Recovery
Zakary joined BOA-K as General Manager, Recovery in June 2019. He previously worked at Consolidated Bank of Kenya as Acting Head of Credit and also served in the same organization as Debt Recovery Manager. Zakary has also held other positions at I&M Bank as Debt Recovery Manager, Guaranty Trust Bank as Manager – Recoveries, and Commercial Bank of Africa as Auditor and Credit Officer. Zakary is a qualified Certified Information Systems Auditor (CISA) and Certified CPA holder. Zakary is a graduate in BA Economics at the University of Nairobi and currently pursuing MBA in Leadership.
Brenda Simba
Chief Operating Officer
Brenda joined BOA-KENYA in July 2009 and has held various positions within the Bank cutting across Risk Management and Operations. She holds a Bachelors Degree in Science (Applied Mathematics and Statistics) from Kenyatta University and a Masters degree in Strategic Management from the Africa Nazarene University.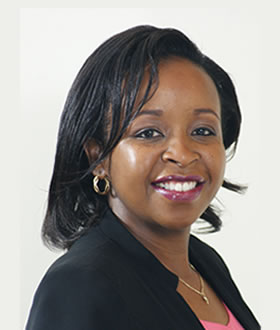 Anne Gitau
Company Secretary
Anne joined BOA-KENYA in 2007 and held various positions until 2012 when she was appointed the Bank's Company Secretary. She is an Advocate of the High Court of Kenya and a Member of the Institute of Certified Public Secretaries.
Related Links